Recent pictures of loveable dogs up for adoption!
Contact: billyhowardpi@yahoo.com


Adoption Process: I perform background checks on all adults in household to make sure they are not animal abusers...I also require vet references, No exceptions; I require a strict contract..I microchip all my dogs in my name 1st then add the adopters name in case they are ever put in a kill shelter or dumped.
I perform a home check prior to adoptions...If you don't have a fence, No adoptions...No chains.
I work hard saving these dogs and might be the only dog rescue in the US that has NO ADOPTION FEE therefore I am real careful of who I adopt to.. If you do not agree with my process. Please go elsewhere..Your local Dog Pound has many of sweet dogs that need a home before they are PTS (killed)
Gods Blessings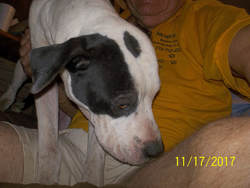 I rescued this sweet pitty boy from a grocery store lot being dumped...Hes between 3 and 5 I think,,,SO super sweet. I named him Perry. needs to be fixed..Loves people and all dogs.. would be a great family member. housetrained. Great dog
---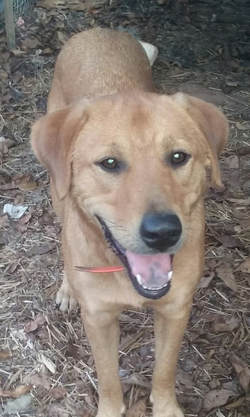 This Super sweet girl I rescued dumped from the local courthouse, already spay, loves all dogs, house trained...I named her Goldie....She would be a great family dog with kids and small dogs..she loves small dogs...Ready for adoption
---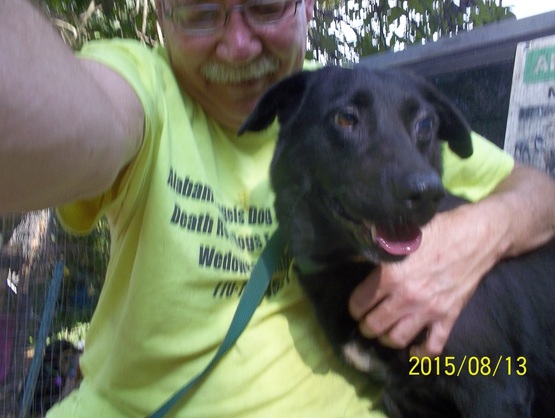 I rescued Cherry from my local shelter..Adopter backed out...I had her spay dir from shelter and when she arrived here she was blind in her left eye...I sent her to vet...Now with meds most of her eye site might come back...Blindness was due to infested with round worms. Shes very Timid, loves women better than men,,,possible abused she hunkers down home...super sweet girl about 3 12 yrs old UTD shots..
---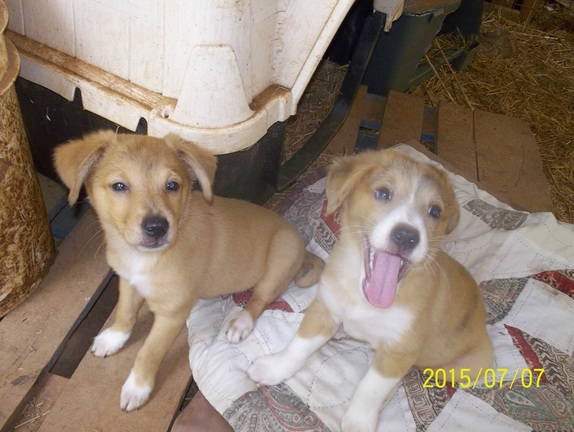 On 7-7-15 I rescued these 2 super sweet puppies from a Lady in N Alabama..They are 10 weeks old today. 7-21-15 Already had 2nd set of shots and wormed....Ready for adoption....I named them Mickey and Dickey.. Both boys..Small breed pups..Loves people, dogs and cats..
---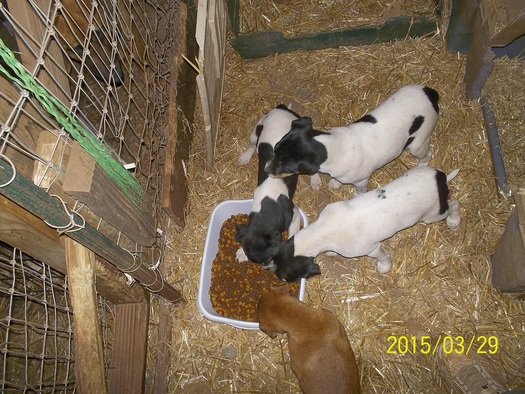 ---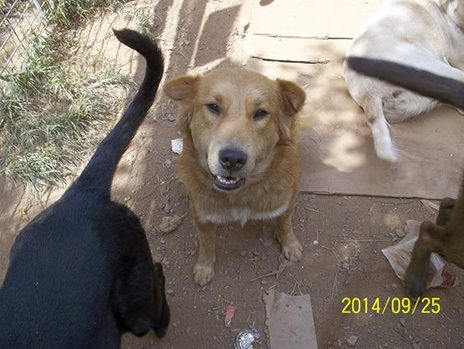 This is Sugar Britches, been here for over 2 yrs, spay, UTD shots..After another year or so I am taking her off the adoption list....Only about 35 lbs..
---
---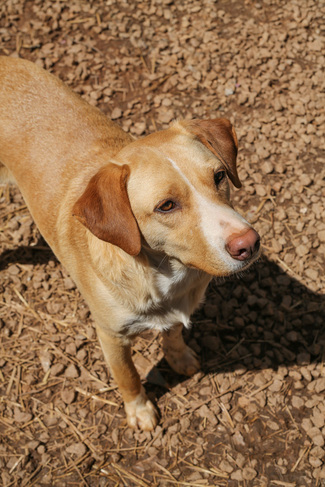 This is Cooper, has a bonded brother Copper..Both fixed UTD shots, got to go together, Twin brothers , Born here from a Preg Mom Rescued dog...Mom was a Small dog named Penny Lane....Age 2
---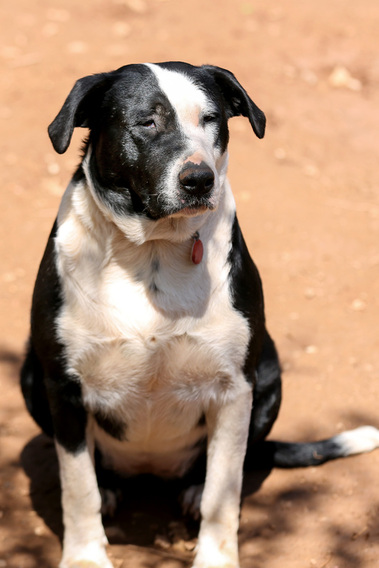 ---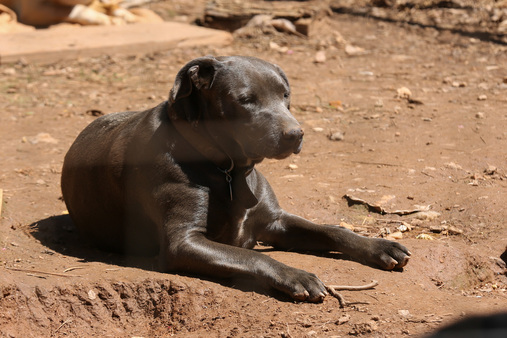 Meet Grey Girl, Pretty girls sister. Age 3 also been here since rescued at 9 weeks old...Laid back will have trust issues due to has only known me..
---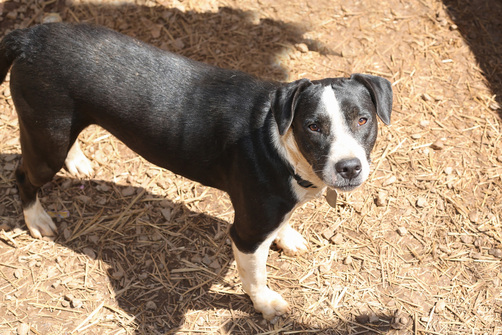 Meet Sissy age 1, survived rat poison by scum dogfighters..Born here from a Preg Mom Dog. Sweet girl, Will need to adjust to new home, all she has known is me...Spay UTD shots, Mom dog was Am Bulldog mix
---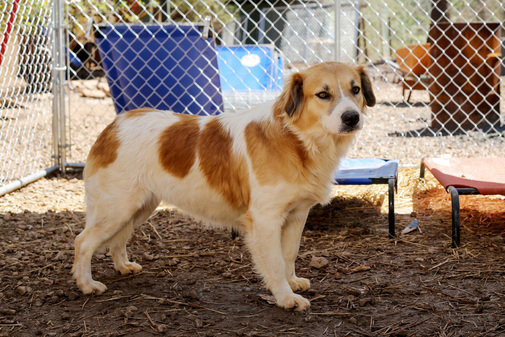 Meet Muffy, Sister of Sissy and Muffin..Spay UTD shots and same issue if adopted, will take some time to adjust to new home..all she has known is me.
---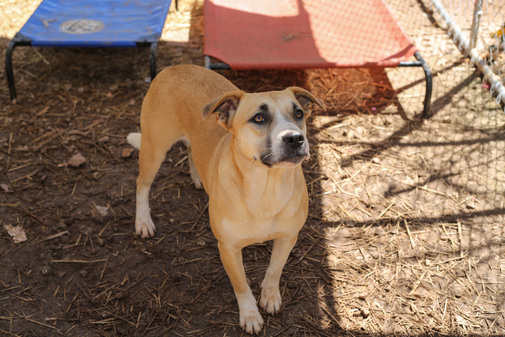 Meet Muffin, sister of Muffy and sissy. super sweet girl Spay UTD shots...same issues as sisters. just will take time to new home
---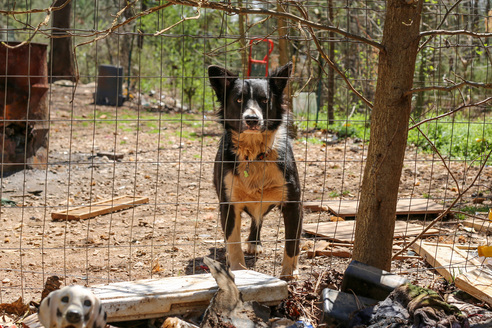 ---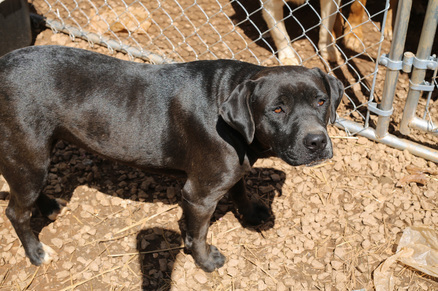 Meet blackie Girl, age 2 All she has known is me mom was a Pittie mix preg rescued from my local animal shelter...Will have trust issues...Spay UTD shots
---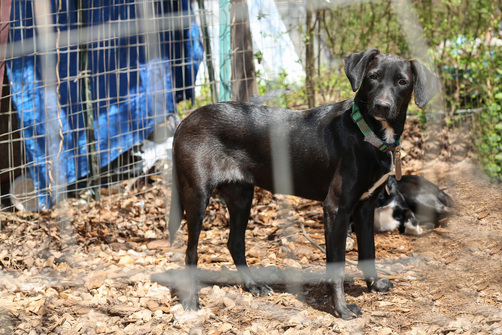 ---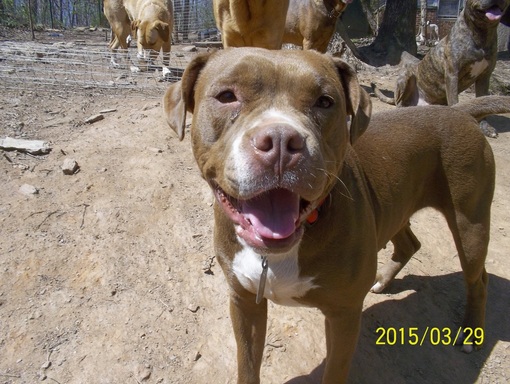 ---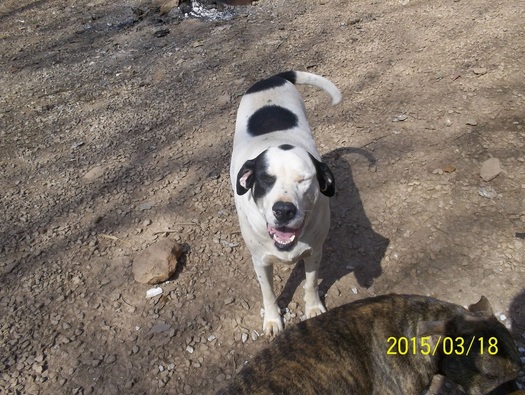 Duffy Puppy age 3 . Mom full blood white am bulldog...was dumped on thanksgiving day 3 yrs ago on a dirt road, mom and pup...Only knows me...Got to have a lg farm or real big fenced in area to adopt him from me...I really don't want to let him go but to the right person I might..
---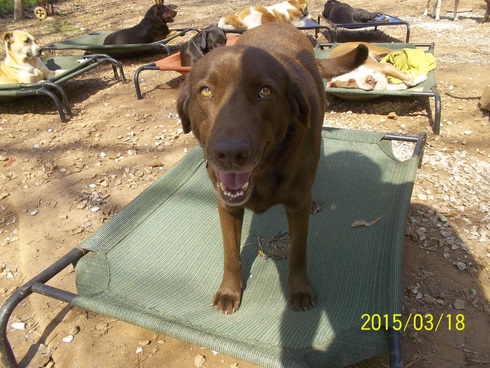 ---
---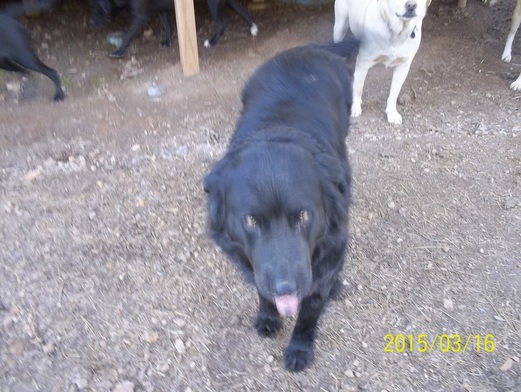 Meet Jackie the Flat Coat ret. Hes a wonderful dog about 5 yrs old was dumped at a local store here..Had him 2 1/2 yrs now..Hes so happy here, dont want to go but to a right family I might just let him go...He only comes inside during rain or thunder storm...Loves being outside...Gotta have lots of land to adopt this big boy...Fixed UTD shots....
---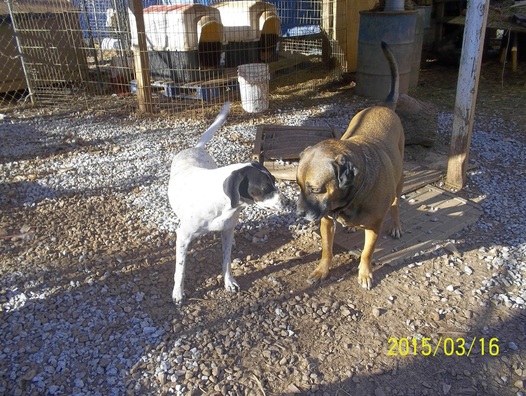 ---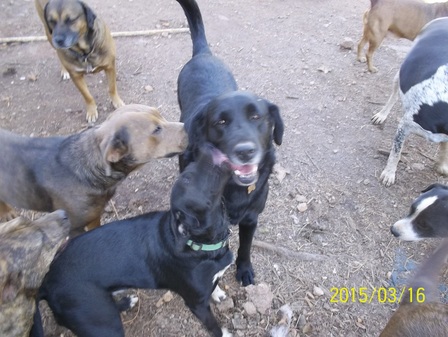 The small black dog is Wilmer the Runt girl, about 30 lbs about 1 yr old born here by preg mom rescued dog...Super sweet Spay UTD shots.
---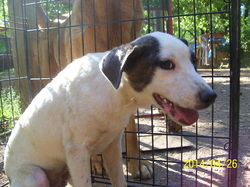 ---
Dogs at night here lol
---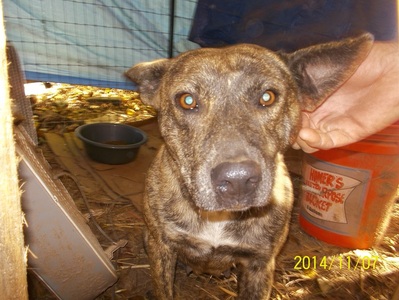 Kim was rescued after being dumped and she was abused by store employees as she was trying to eat from the garbage...She was preg and had 8 puppies here...Shes very timid and totally trust me...going to be spay in april this year..
---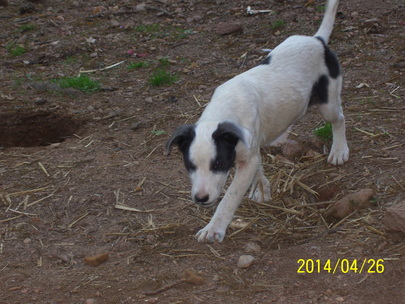 ---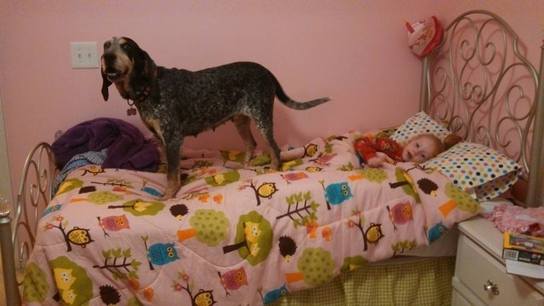 ---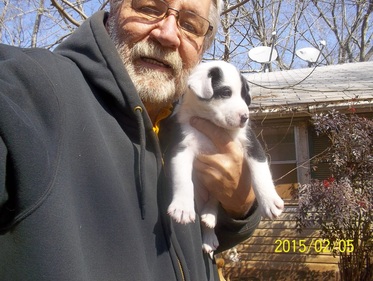 ---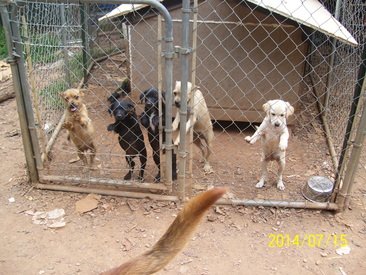 ---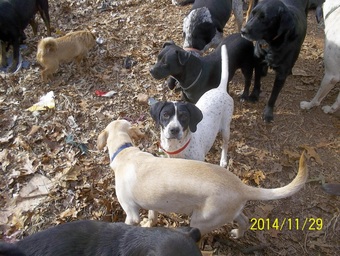 Cindy the Bird dog about 8 mts already Spay UTD shots..Don't like indoors, loves it in a outside doghouse...super super sweet, good with all dogs..only 38 lbs.
---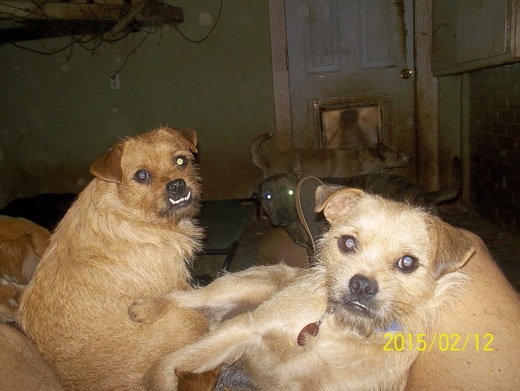 ---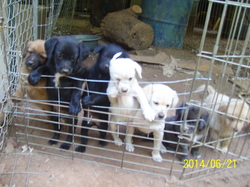 24 week old puppies ready for adoption as of 6-26-2014..mom is a small dog 25 lbs, pups look like lab mix...already socialized with big dogs and people..wormed many times..I won't give 1st parvo shot until at least 10 weeks old..3 of the pups are already taken going to Florida to another animal rescuer, wants them for personal dogs so I have 4 left...Very sweet playful puppies.
---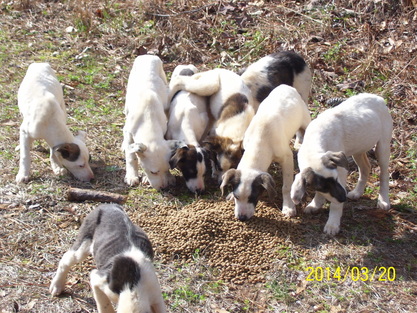 On 3-20-14 I rescued 7 of 14 pups that I found dumped on side of rural road starving and in bad shape..All are wild puppies, Never had human contact so they are super scared of humans..I need adopters that has experience with wild childs pups...I cannot go back to rescue the other 9 pups untill someone steps up for these, I am totally out of room here with 63 dogs and a one man rescue operation, No volunteers want to help me. I left the pups a 50 lb bag of dogfood and a neighbor close by is trying to feed them until I can return. Below PHOTO is them inside my kennel snug in a heated doghouse..All pittie mixed pups. HELP PLEASE !!!!!!!!!
---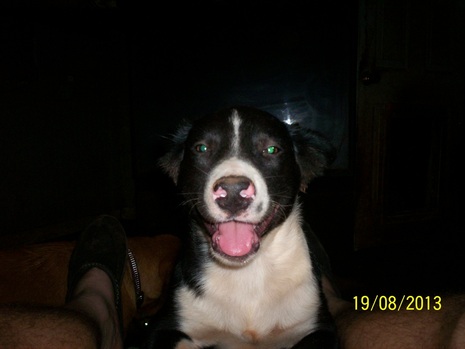 ---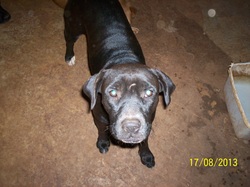 ---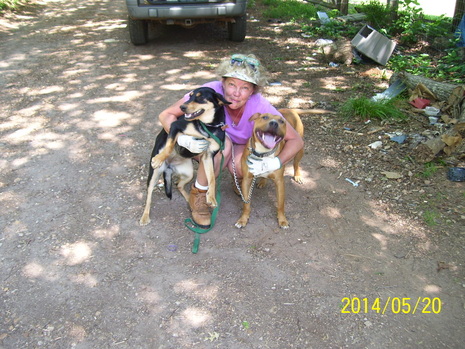 ---
New Puppies 18 total at Rescue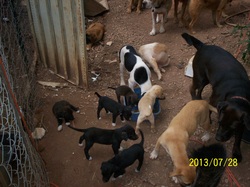 I have 10 small puppies, moms only 30 lbs dads a cattle dog..
---
Special Needs Dog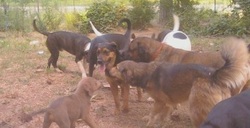 ---
Above is "Runt" A Girl
Above is "Dixie" A Girl
Above is "Gail" A Girl She was spay 3-30-2011, UTD on all shots and microchiped . ADOPTED
Above is "Blackie" A Boy He was neutered 3-30-2011, UTD on all shots and microchiped.
Hannah Already Found New Home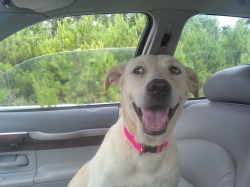 This super sweet white lab mix was rescued from being killed from the spalding/griffin pound on 7-12-2010, she has already found a forever loving home in Ohio with a new Mom and 4 lab brothers and sisters..Have a wonderful life Ms. Hannah..I am so very glad you will be happy
---
Micky and Minnie 16 weeks old.*Sent to PA*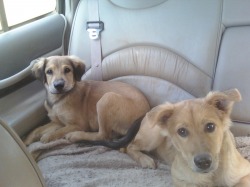 I just rescued these sweet pups ,brother and sister fro Jasper co. shelter..They were spay/nutered all shots...As soon as I got home, the lady I rescued them for backed out.....wonderful sweet puppies....Golden/shep mix......Bonded, needs to go to a home together....FREE....No Charge for them...... A rescue took them and they both have wonderful home in PA..
---
Meet Bella, NO LONGER Listed>>>>RIP SWEET GIRL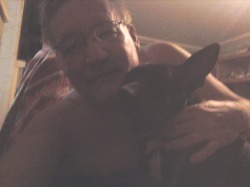 ---
Bella is the black dog below.

Sweet Lila 2 Rescued From Barnesville Ga Pound 3-16-2011
ADOPTED !!!!! 6-1-2011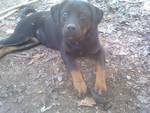 What can I say, This 12 week old puppy is such a pleasure to be around. She is just wonderful. I am so Glad through help from Father above to have saved her from death in the pound. All my dogs just accepted her in the pack right away. She is super smart and is going to grow up to be a big dog for sure since she is a Rottie mix. She used the doggy door without being shown how to exit and re enter. She is so very happy to be out of that dog pound. I got attached to her the 1st day. She covers you with kisses all the time, smiles all the time. I am hoping a wonderful family that will treat her extra special will adopt her and take care of her forever. I am having her spay in the next month. Gods Grace is wonderful.
---
Meet April, A.k.a. Mud Pitt. Newest Rescue A Brindle Pitty Girl
NOTE: ADOPTED.........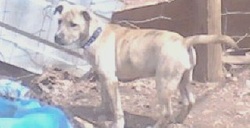 I Named her April since I got her on April Fools Day., she is super smart, only about 9 to 10 weeks old. Weighs about 15 lbs, Wormed and I gave her her 1st Parvo/dist 7 n 1 shot when I got her on 4-1-2011. She is wide open playing with all the big dogs chasing them around. SHe learned how to go in and out the doggy door in just one day. Loves all dogs and people. Going to be a big dog since she is a Pitt Bull. As soon as shes big enough, I will have her spay and rabies shot. A lap dog. loves to sleep in you bed or go to sleep in your lap. Poor girl was dumped in the woods. She was saved by a lady in Georgia who transported her to my rescue in Alabama.
---
April Playing with Lila 2 , a Rottie girl also ready for adoption soon. I rescued Lila 2 from Barnesville Ga death row.
Jack and Jill Bonded Brother and sister Lab Mix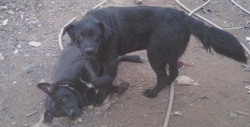 I rescued these 2 and 4 others from Franklin Ga pound 1 year ago and the lady I rescued them for turned out to be a nut case. I still have 3 of the dogs left. The two lab brother and sisters are just a pleasure to be around and so thankful they were saved from death row. Both are lap dogs and gives a lot of kisses. Both are spay/nutered and UTD on all shots. Jut great dogs, about 2 years old. and 50 lbs each. Jack has minor skin problems but under control with meds.
---
Meet Ralfy Rescued from Death row from Heard County Ga Pound ....ADOPTED...Feb. 2012....Way to Go Ralfy...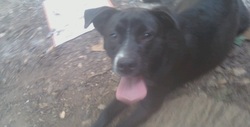 ---
Choc Lab Pups 13 weeks old dumped in woods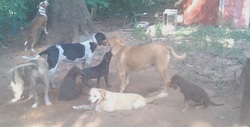 These 3 sweet pups were dumped in woods to die and I was lucky enough to find them. 2 boys and one female. Super sweet, wormed, 2 parvo 7 n 1 shot and heart worm meds given. Ready for their forever home to give puppy kisses to their new family. As you can see, they love playing with all the big dogs....They are Choc/lab mix. the brown and tan one has hazel eyes...House trained already, they trained them selfs. never used the bathroom in my house.
---
Meet JJ, 1 year old old Choc lab mix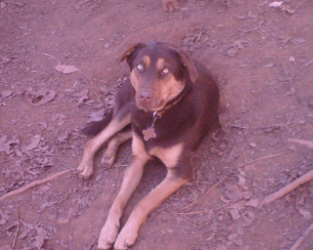 ---
Meet Ralfy and Luke, Ralfy Adopted, Luke looking for his own forever Mom and Dad. Luke and Brandy below are twins>>>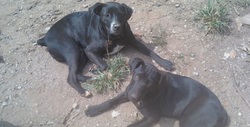 Ralfy was rescued 6 months ago from Franklin pound and Luke is JJ s brother All are lab nix. Ralfy and Luke is nutered and UTD on all shots. Wonderful pups.
---
Meet Brandy, 13 weeks old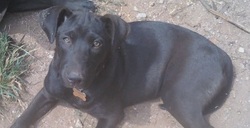 ---
Meet Sweet little "Duffy" Rescued Thanksgiving Day, on side of road starving with Mom.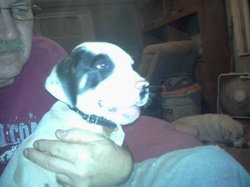 ---
Sweet Lila 3
---
One of 4 pups rescued from under a house...this one is a male Pittie /Lab mix All have BLUE eyes..about 9 weeks old. Photo above is him now after 1 yr here. Named him Chuck.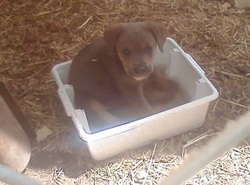 Above photo him now 10-21-12
---